"The cannabis beauty game continues to heat up...Marijuana company Beboe is making its first foray into the category."
(Want More Reviews?)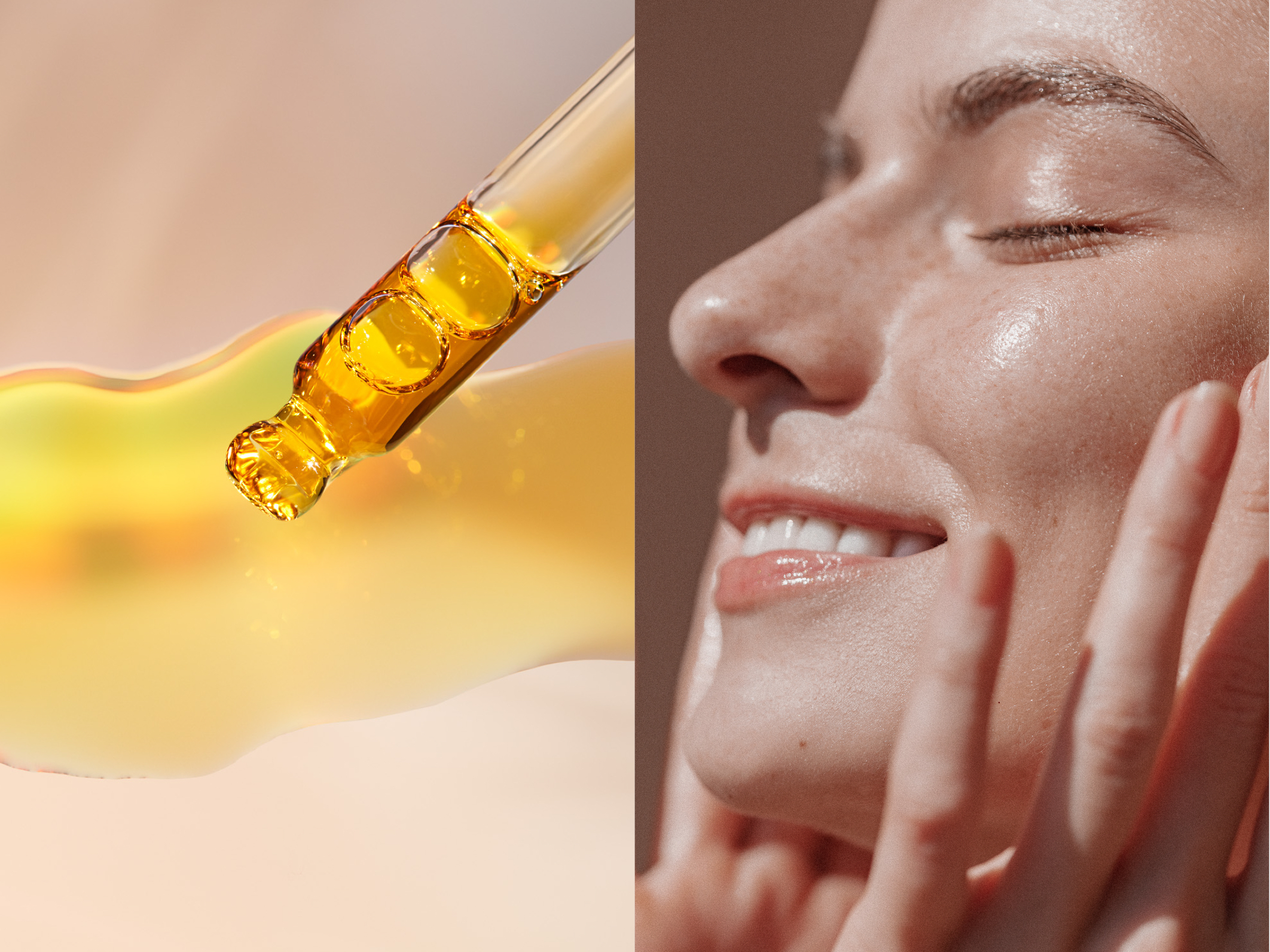 Safflower Oil - moisturizing
Rosehip Oil - retinol
Grapeseed Oil - antioxidants
Avocado Oil - softening
Sea Buckthorn Oil - Omega 7
Squalene - moisture barrier
Coconut Oil - moisturizing
Alfalfa Extract - nourishing
Pomegranate Seed Oil - repairing
+ 300 mg CBD - balancing
(FULL INGREDIENT LIST)
This is a 100% natural formula. This is a viscous, honey-colored oil serum that leaves a delicate golden sheen for a glowy skin finish. The bright and earthy scent comes from our proprietary cannabis terpenes. No synthetic fragrances, parabens, silicone, preservatives, phthalate, gluten, synthetic dyes, mineral oil, or palm oil.
Jenna with + without the serum
Imani with + without the serum
Kenna with + without the serum
Autumn with + without the serum